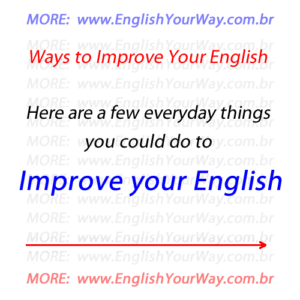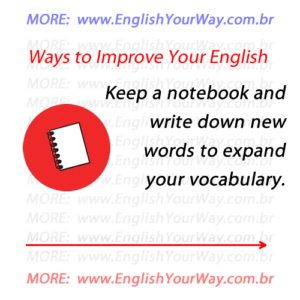 A lot of my students ask me for tips on ways they can improve their English outside the classroom.
Here are a few that Ilike to pass along.
Listen to songs in English and try to identify and understand the words and the meaning.
Watch TV series, movies and the news. Use English subtitles if you need.
Watch TED Talks or other lectures on YouTube. You can control the speed if the speaker is talking too fast.
Record yourself and listen to it. This is great if you are recording something and have the original source audio – then you can compare yours with the original.
Exchange text messages with other students and friends. This is a great way to help each other.
Change the operating system of your phone, TV, Cable TV, PC, laptop to English. This will help you a lot.
Read as much as you can in English – books, magazines, newspapers, etc.
Keep a notebook with you to write down any new words or things you don't understand.
If you have any questions or doubts, please ask in the comments or send me a private message.
Follow me on Instagram: @englishyourwaybr
or look for the hashtag #LearnEnglishWithCarlo